Isenção de responsabilidade: Este é um conteúdo gerado pelo usuário para Blogueiro Convidado, uma iniciativa Blogueiro Convidado para permitir que sua comunidade contribua e seja ouvida. Os pontos de vista e escritos aqui refletem os do autor e não de BlogueiroConvidado.com.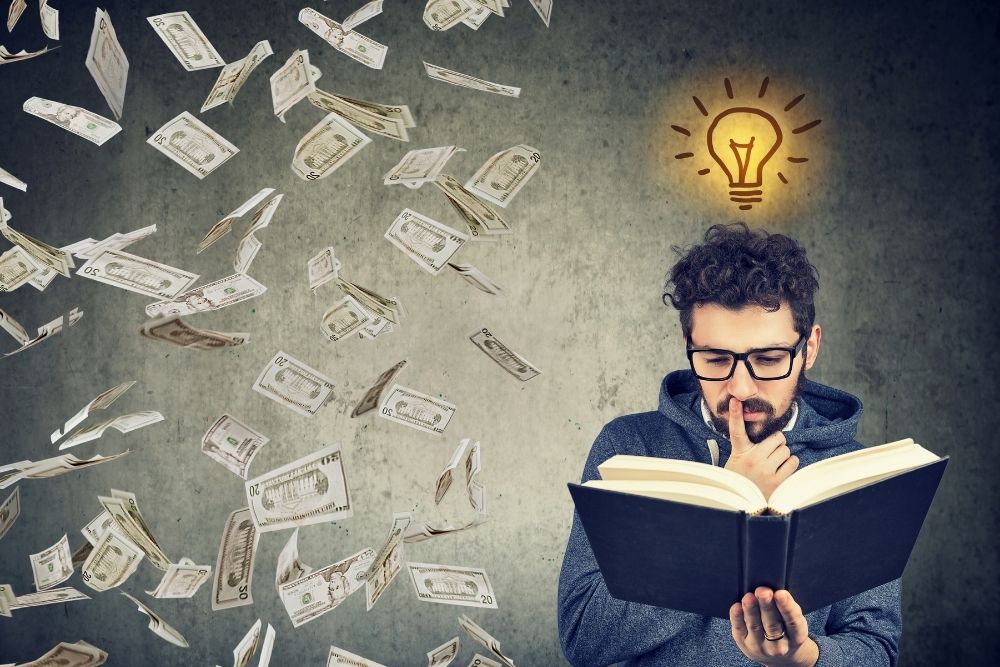 Technical analysis is an analytical tool that traders, investors, and other market participants use to analyze a security's price movement. Most people who learn technical analysis prefer books used by a beginner, intermediate or advanced trader.
Each book has its unique approach and perspective on the topic. I've listed them in order from what I believe is easiest to understand for beginners to what's more complicated to grasp for more advanced traders.
Technical Analysis is a way of analyzing the stock market using charts. This article provides the Top 3 Books to Learn Technical Analysis an overview of how to use Technical Analysis by going through some fundamental aspects.
Your first steps to learning Technical Analysis, and books that can teach you more about this subject.
What is Technical Analysis?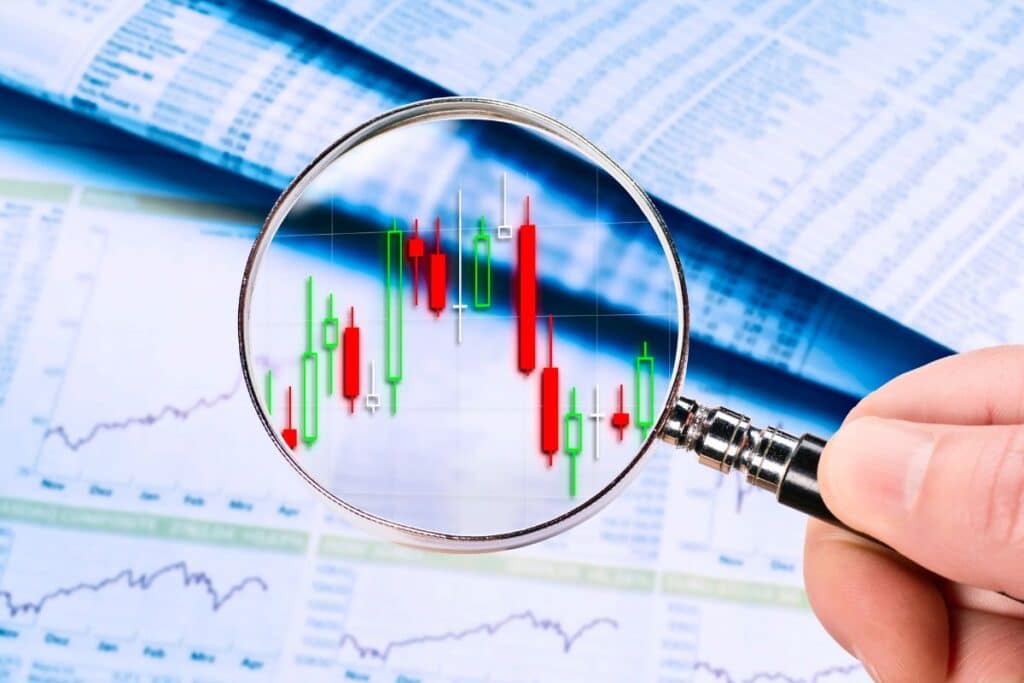 Technical Analysis is one of the most important tools for traders Technical analysts rely on past market data to predict future price movements.
They use charts, graphs, and other analytical tools to find patterns in stock prices that will allow them to predict the course of a stock's future price.
Technical analysis can be applied to stocks and commodities and currencies, futures, and options.
This type of analysis is based on data that is collected over time from an asset's trading or performance history.
Technical analysis can either be used as a buy or sell indicator by traders trying to predict where a particular asset will go next in the marketplace.
Top 3 Books To Learn Technical Analysis
Here are the top 3 books to learn technical analysis :
Technical Analysis of the Financial Markets" by John Murphy
Getting Started in Technical Analysis" by Jack Schwager
Technical Analysis Explained" by Martin Pring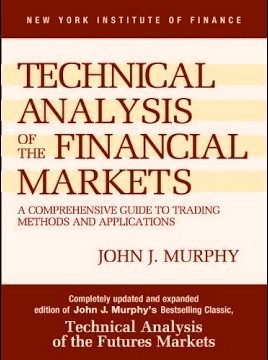 John Murphy, an author of Technical Analysis of the Financial Markets, gives an overview of how to perform technical analysis in the financial markets.
This book starts with a discussion on why technical analysis is important for traders and investors. He also provides an overview of the different types of charts that traders use for technical analysis and what each type means.
The book also talks about various trading techniques along with their underlying principles. John Murphy's Technical Analysis of the Financial Markets is one of the most famous books on the subject.
In this book, he goes over what to look for in charts and different types of charts. From there, he goes into different trading techniques that can be used by traders and investors to make better decisions for themselves when investing or trading in the financial market.
Advertisements
Technical Analysis of the Financial Markets is a book that explains the difference between technical and fundamental analysis, how to use charts to make trading decisions, and how to identify patterns in the market. The author also discusses some specific indicators that can help traders identify trends.
Why Should You Read:
Many people believe technical analysis to be a "black art". In this book, I explain how to use technical analysis and provide some examples.
Technical analysis is not a crystal ball. It is a collection of techniques that help you find the best price during the time you hold the security.
Technical analysis is not a sure thing. It is not a way to beat the market.
I do not claim to know the direction of the market. I only know whether the market is likely to rise or fall.
I do not make recommendations. I simply explain the techniques of technical analysis.
This book is not about getting rich quickly but it is a serious attempt to communicate the techniques of technical analysis. It is not a theoretical work. It is about real trading.
This book is not a complete guide to technical analysis of the financial markets. It is just the beginning.
This book is written for all types of investors. Whether you are interested in stocks, options, futures, or foreign exchange,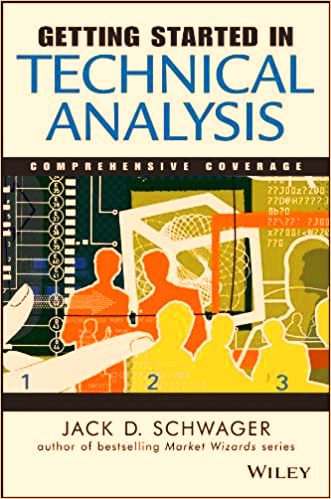 The book is a good starting point for those who want to learn about technical analysis. Schwager includes the history, applications, and the basics of using technical indicators in his book.
It is a good introduction to these topics and also includes an overview of how to develop one's trading style. The book provides an introduction to the language of trading with charts and indicators and is a great starting point for those who are new to this field.
One of the most well-known books in technical analysis, Getting Started in Technical Analysis by Jack Schwager is an excellent introduction to the practice.
The author covers various topics pertinent to the practice, such as Basic principles and terminology, Look for trends and patterns, Technical indicators and their purpose, Price/volume patterns that can be analyzed, Chart timeframes, and how they can be used with different trading styles, The basic process of building a chart from scratch, Why technical analysis is still a valuable tool even in a world with advanced computerized trading strategies
Why Should You Read:
Includes tools and techniques used by a Wall Street legend to spot profitable trends.
Find out what indicators, oscillators, and chart patterns are most useful for finding an entry point.
Learn to use the raw data of the market to predict the future price of the stock and make informed decisions.
This book is a comprehensive guide to understanding technical analysis.
The book covers the background and application of technical analysis.
The book includes a detailed discussion of the use of technical analysis in different types of markets, including stocks, currencies, options, futures, and commodities.
The author provides a detailed guide on the history of technical analysis and its applications in the market.
The book introduces readers to the various technical indicators used in the market, how to use them and when to apply each indicator.
The book is educational, practical, and also includes much of the author's personal experiences and opinions.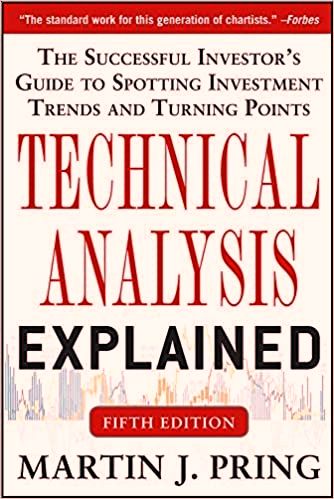 Martin Pring is a legend in the field of technical analysis. With his expertise, he has debunked many myths associated with the subject. In this article, he writes about his experience with technical analysis and how it has helped him make money.
This article was written to help explain what technical analysis is and how it can be used to make money. If you have any questions about this subject, then you will find the answers in this article.
Martin Pring is a legend in the field of technical analysis and has been using it for years to make money trading stocks. Here he explains what this method is and why it works so well when it comes to making investments.
This article is from Martin Pring, founder of Pring Trends and author of The Definitive Guide to Technical Analysis. He explains the many ways technical analysis can be used in trading.
Technical analysts use charts and studies to predict future price movements on stocks, commodities, and financial instruments.
They believe that markets are inherently random and unpredictable; however, by applying a set of logical rules or "patterns," they believe they can identify predictable relationships between supply and demand for an asset.
Why Should You Read:
Learn the basics of how technical analysis works so that you can avoid making costly mistakes in the stock market.
Decide whether the technical analysis is worth your time and effort or not.
Discover the importance of mastering technical analysis and how it can help you improve your investment performance.
The right way to get started in technical analysis
A breakdown of everything you need to know about technical analysis
How to apply technical analysis to your trading
Learn how to view charts, understand the meaning of indicators, and use technical analysis to make better investing choices.
Contains a glossary of technical terms.
Conclusion:
For Learning Technical Analysis, you need to spend some time with good books. In this detailed article, we have shared with you the top Top 3 Books To Learn Technical Analysis. From our point of view, these three books give you all basics to advanced level knowledge about Technical Analysis.